Wedding shoes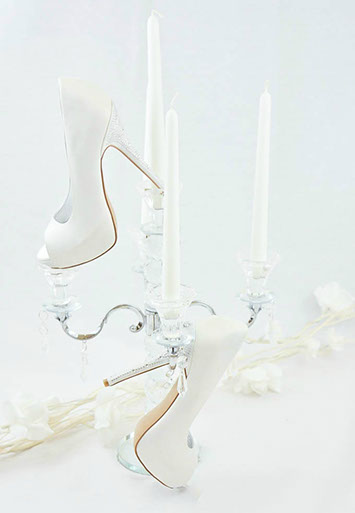 YOUR BESPOKE BRIDAL SHOES
Solely Original custom-made wedding shoes are made only for you in the design of your choice to complement your dress and fit you perfectly, so that you can glide down the aisle in comfort and style! You can select our bespoke service for a tailored fit or simply use our standard sizing.
Using our website's 3D shoe designer is quick and easy:
Choose your basic style, anywhere from ballet pumps to sexy heels.
Customise your shoe from front to back, selecting your style, heel height, accessories, colours and materials, with more than 150 fabrics and leathers to choose from. What's best is you can see your shoe come to life on screen with a detailed 3D visualisation!
If you would like to use our bespoke fitting service, simply choose 'Bespoke Measurement'. Otherwise, just enter the standard size you usually wear.
IT'S ALL IN THE DETAILS
Alongside our wide range of material choices, you can also provide us with your own fabrics to make the shoes a perfect match for your dress or your wedding theme. Our bridal shoe accessories include silk rosettes, crystal buckles, diamonds and bows.






HERE COMES YOUR SOLE MATE
Comfort is often sacrificed for style, but this isn't a good idea on your wedding day, when so much time is spent on your feet! Using our bespoke fitting service, we make your shoes especially to the measurements of your feet to get the perfect fit. You can choose the style with the option of a discreet covered platform for a balanced higher heel, whilst all our insoles are cushioned so you'll be in comfort as you glide down the aisle, and step out on to the dance floor later.
It usually takes about 4-6 weeks for us to deliver your shoes. However, as this is for your big day, we recommend you to put the order in as early as possible so you will have them ready for the dress fitting.
DESIGN NOW
OUR HAPPY BRIDES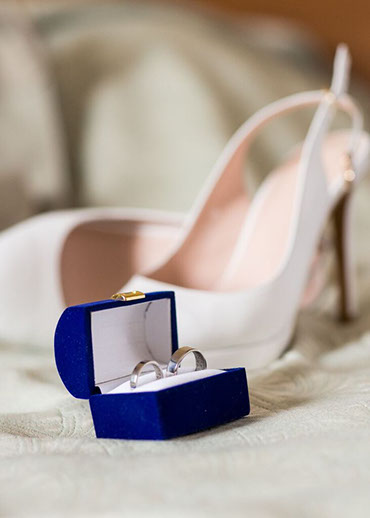 "Thank you so much for my beautiful wedding shoes! They look amazing and I love them. They actually fit me like a glove! I have never had any shoes that fit me like this, so thank you so so much for your services. Your company has saved me a lot of worry about finding wedding shoes that would fit me due to the narrowness of my feet. I feel just like Cinderella in the shoes and am very excited to wear them on my Wedding Day in August next year :) I know there was a delay because I chose to send you my own shoe material, but your customer service keeping my mum updated was excellent and they were definitely worth the wait."

– Lucy
Lucy's custom-made Solely Original wedding shoes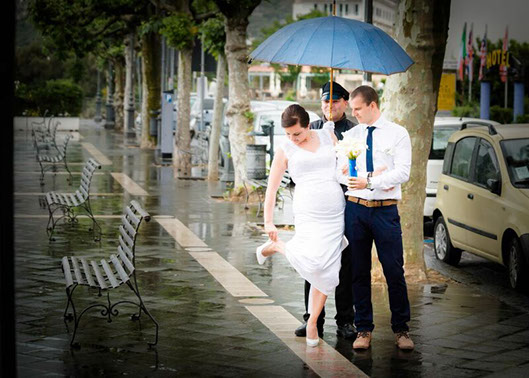 "Hi Solely Original! I have just received my shoes and they are incredible! Thank you so much, they are exactly what I was after! I am so happy with them. Thanks for all your help, you have been amazing!"

— Vikki
Vikki in her custom-made Solely Original wedding shoes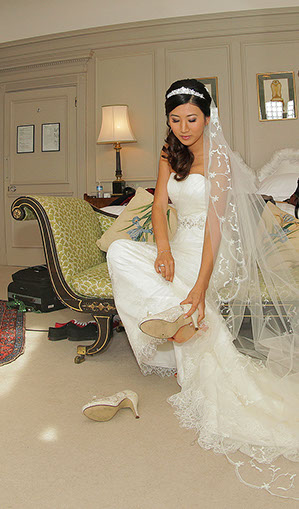 "I would like to say: Thanks Solely Original! The shoes look lovely and are really comfortable to wear. I am not really used to heels but spent 10 hours wearing your shoes without any problems. I'm really happy to get married in these shoes :) Keep up your good work and I wish you the best of luck."

— Erika
Our founder Iris on her wedding day